Sky Tree and Full Moon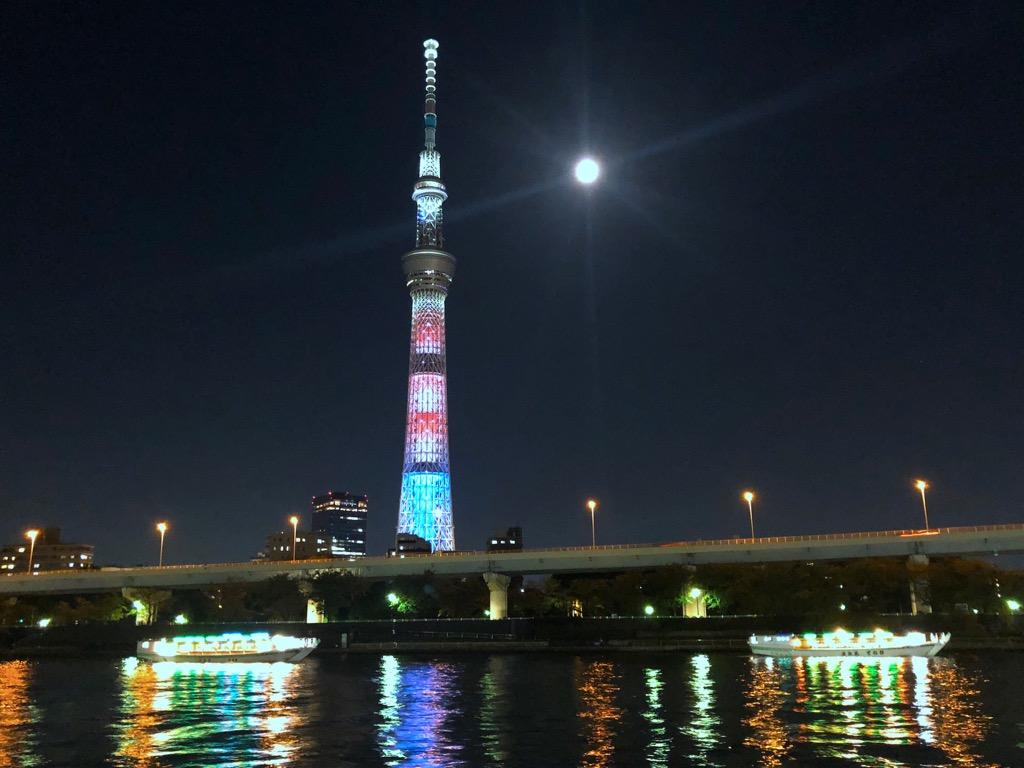 This weekends our customers enjoyed the stunning view of Sky Tree and the full moon from the roof deck of Yakatabune boat during our "Odaiba-Sky Tree" cruise course.
The waters of Sumida River beautifully reflected the lamps of the boats and colorful lights of Sky Tree.
We hope that more of our customers could enjoy such breathtaking view of night Tokyo on the board of Yakatabune.