Sumida River Bridges
Announced that "Komagata Bridge", "Umaya Bridge"and "Kuramae Bridge"will be liiuminate from August 25th.
Lighting will begin in time for the Tokyo Paralympic event that will open on August 25,2020, one year ago.
From August 25th to September 6th,one year before the Paralympic Games,the parapet part of the bridges liiuminate with three colors,red,blue and green.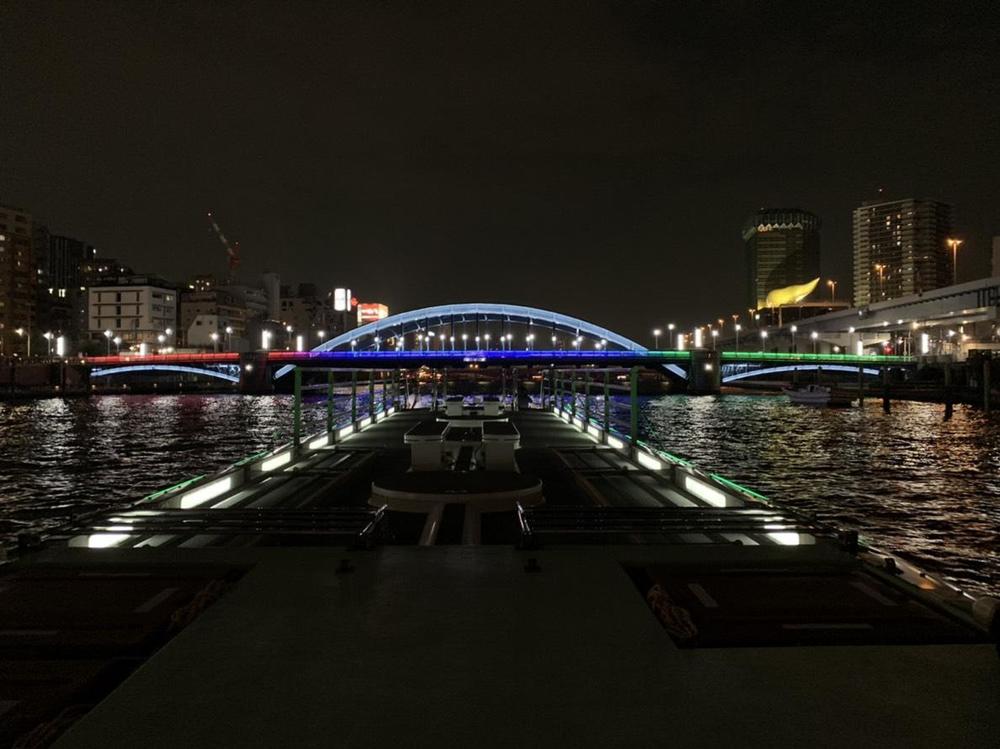 This is "Komagata Bridge".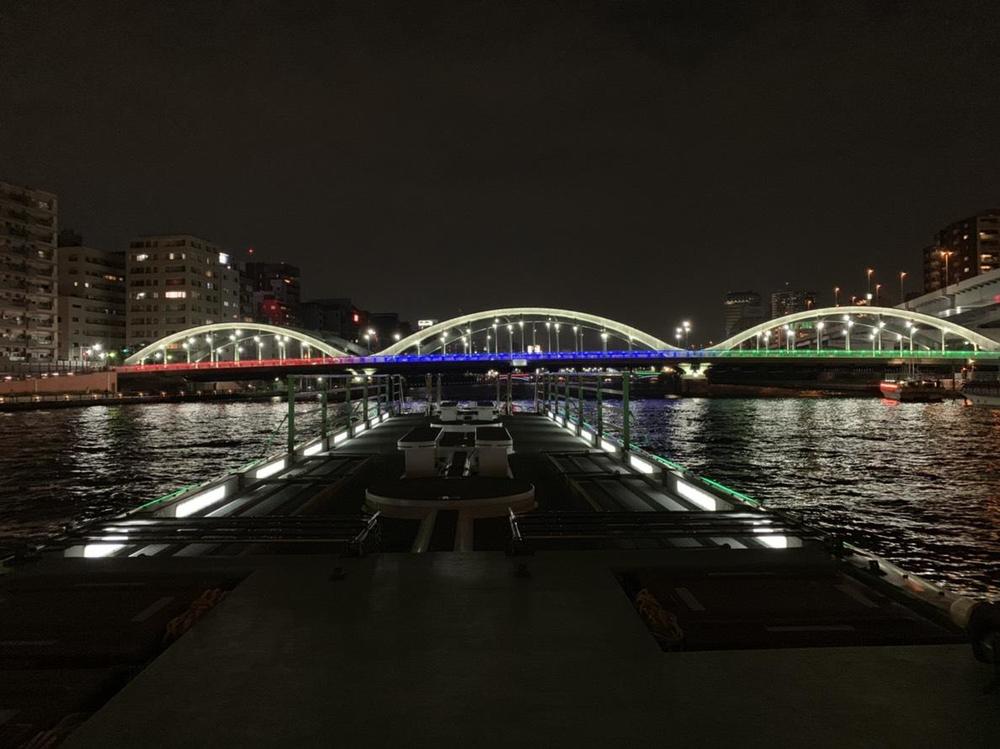 "Umaya Bridge".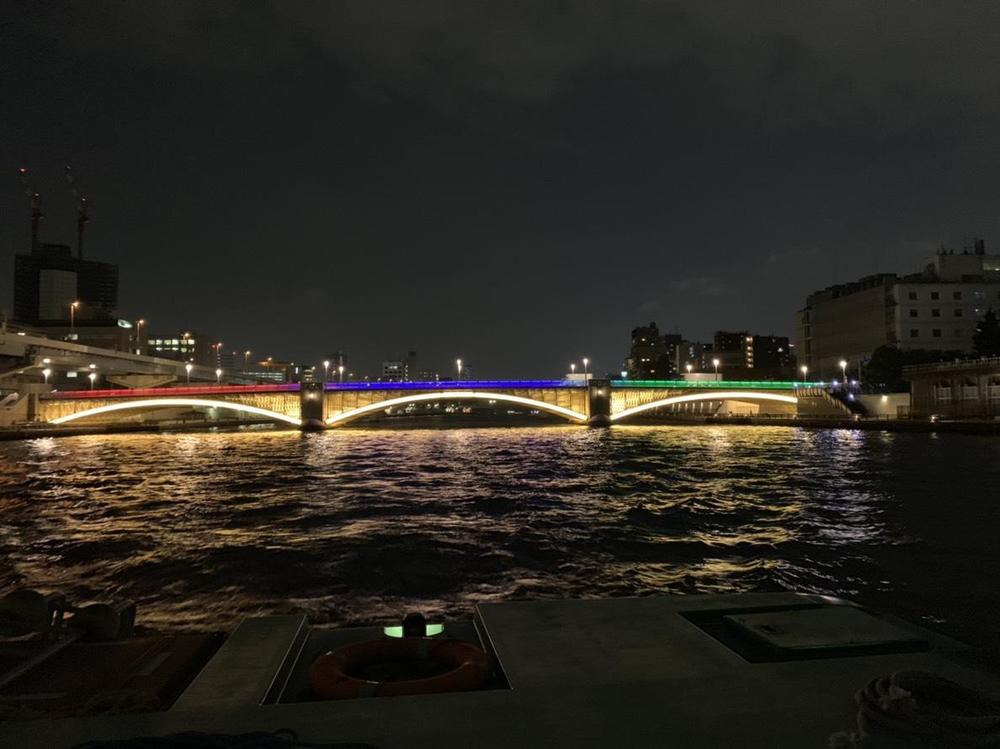 "Kuramae Bridge".
You can see it on the sightseeing course of the Yakatabune.