It is the photograph....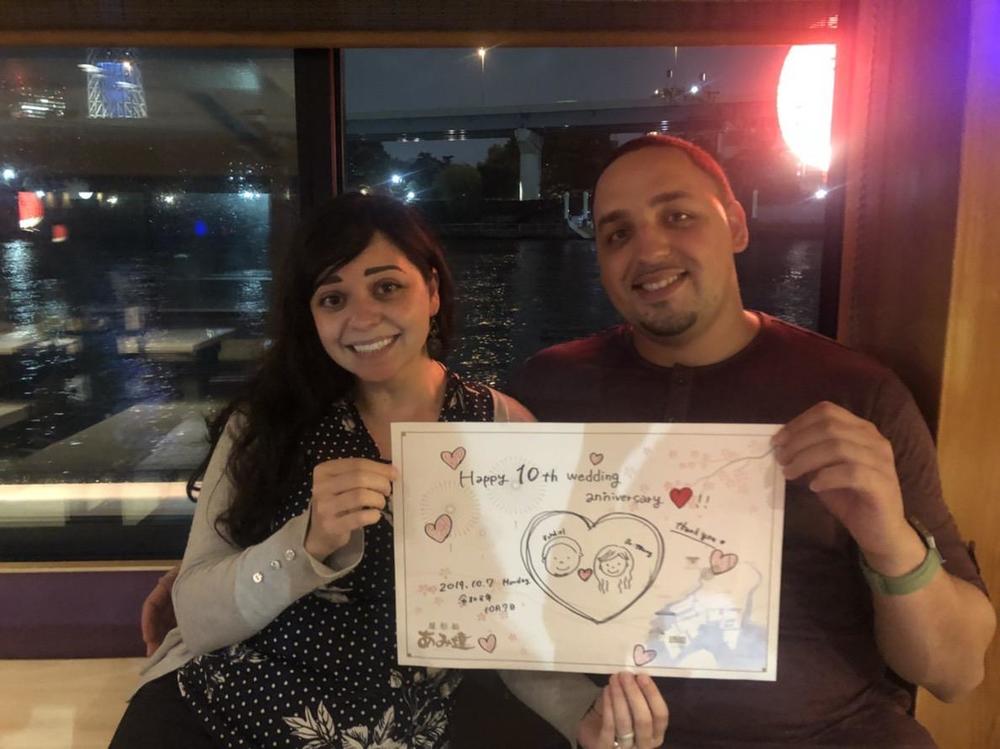 It is the photograph of the customers who had you go on board the other day.
We describsd a celebration of the 10th anniversary of the marriage of the customers in a painting and handed it.
We are glad to able to pleased with customers very much.