Meal menu on Ohanami Yakatabune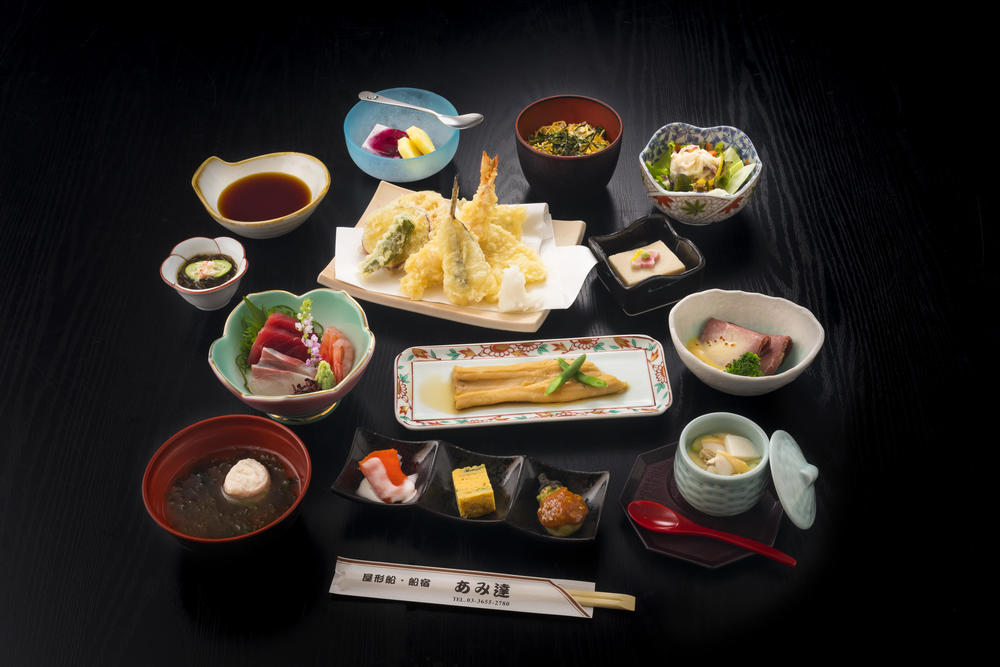 One of the pleasures of a Yakatabune is the food!
We prepare standard course meals for everyone on Ohanami Yakatabune which can accommodate from two adults.
<One example of Standard course>
Tempra, Sashimi, Japanese rolled omlet, Mixed rice, Crab ball soup etc...
Even though this is a standard course, the tempura is cooked on Yakatabune,
so you can enjoy it freshly fried.
We can prepare Vagetalian meals as well.