Odaiba Rainbow Fireworks 2019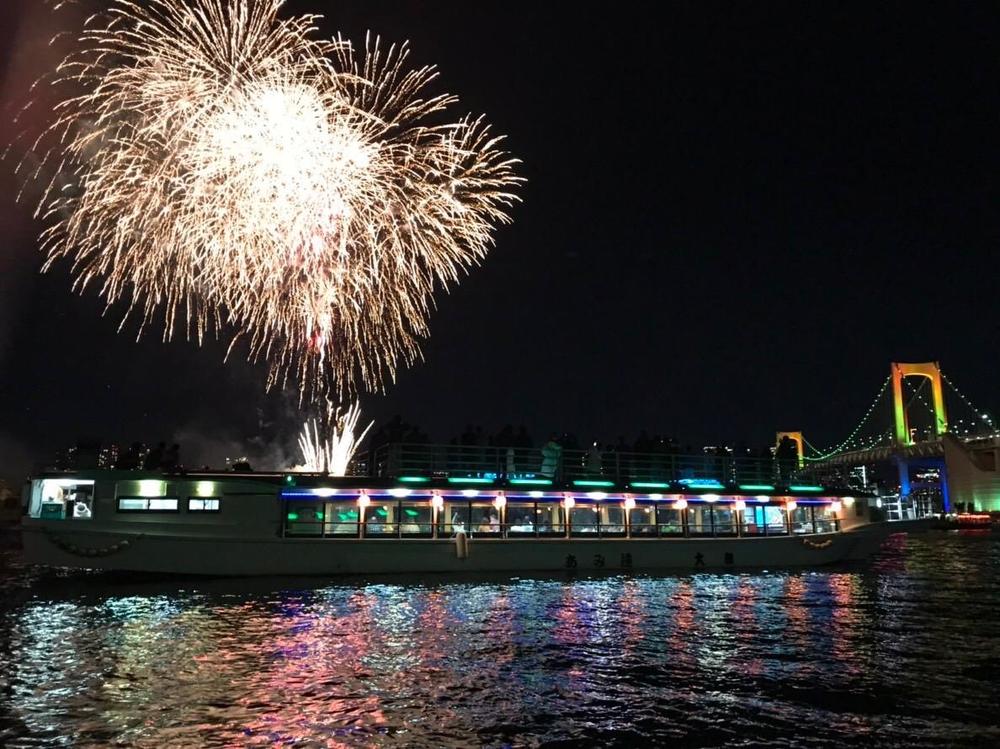 This photo is what was taken last year.
Odaiba Rainbow Fireworks display will be held again in 2019.
The crisp winter air creates a beautiful night view the perfect backdrop for fireworks.
It will be held on December 7,14,21,28 2019 all 4 times every Saturday from 7:00pm.
Fireworks view from the Yakatabune is exceptional.
We look forward to your use of the Yakatabune AMITATSU.